@ntivirus
@ntivirus 0.8.2 is up with many reworks and additions to enhance the comfort of your experience in the System:
1 NEW CROSSHAIR:


This crosshair, inspired by the logo of Marco GIANNONE, rotates whenever the player is in the air. The vertical bar of the T in the middle always points to the floor (even when the gravity is inverted and the @v@t@r walking on the roof).

2 POWERS REWORK:
The powers used to be unlimited, but it could cause some problems with the balancing of the challenges and level design.
It is now limited by a gauge, near the crosshair, represented by these points:



And this circle (when the gauge is full):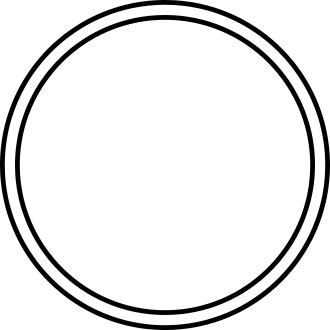 The feeling has been also greatly improved for the "Dash" and "Gravity Inversion" powers, as you can see in this video:
3 VIRUSES REWORK:
Major issues have been solved for the viruses like:
-The weaknesses of the first 2 viruses. The player used to target black sides to kill, red sides were invincible... Now viruses have only black or red sides (when it is red, it means that you can't kill it by simply punching it).
-Signs and feedbacks. Barks have been improved and there's an attack animation. You can also see the remaining life of the virus on its face.
Also many new types of viruses have been added like range virus (Cactus, Tirus) mini bosses (Dragrus, Berserus) and new features like random glitchy animations, patterns...
4 SECOND @RENA MODE:
To test all these new ennemies, a new @rena mode has been added. In this mode you'll have to:
-Attack 4 Mini-bosses and activate the switch they're guarding.
-Destroy the first Boss.
-Attack 4 Mini-bosses and activate the switch they're guarding.
-Destroy the second Boss.
By doing that you'll unlock new features to the game.

5 DEATH SCREAM REWORK:
The screams that the @ntivirus used to make were too "human-like" so we added an 8-bit effect to match more to the universe.

6 FONT AND LANGUAGE CHANGES:
Firstly, the french language has been added to the game. Almost everything has been translated except the tuto level which will be updated in the next MAJ.
Secondly, the way the @mi speaks out is now more readable and can last longer so you wont miss a thing.
Lastly, the font has been modified to be more compact, also to be more readable. It has been possible thanks to this website:
http://www.glyphrstudio.com/online/
Where you can create and change a font in your web browser.
Update presentation completed!
Be carefull in the System, if you're a french speaker you can give us feedbacks thanks to this form:
https://forms.gle/oD6XQQUTN1Gd5ek2A

@+!
Files
@ntivirus 0.8.2.zip
615 MB
Nov 14, 2020